We met some cruisers once and we were discussing preparations for offshore passages. They had completed a circumnavigation and so we were anxious to learn more. It turned out that we shared most of the same rules and philosophies about backlines, tethers, staying in the cockpit, etc. Then they mentioned the dolphin exception to the rules and we all laughed. Seeing dolphins never gets old! They related how they were in the middle of a long ocean passage when a pod of dolphins surfaced and started playing in the bow wave. In a matter of minutes, the entire family was on the bow, untethered, leaning over the lifelines watching the dolphins frolic. Rules? What rules?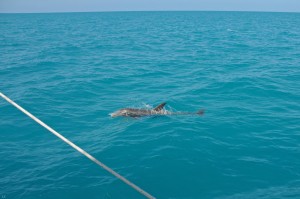 Our own dolphin show out at sea!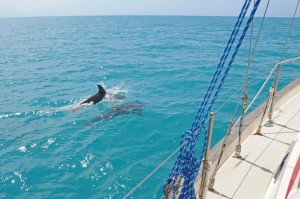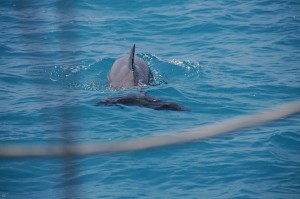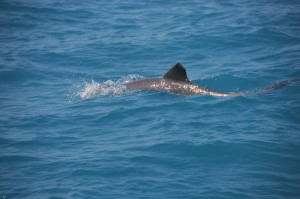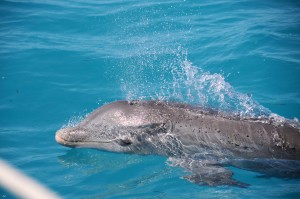 They seem so expressive!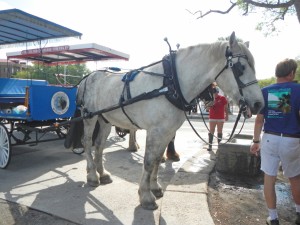 Becca, we thought of you when we passed these horses. They pull large carriages giving tours of Beaufort.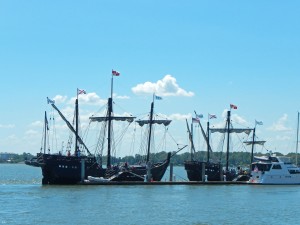 Nina and Pinta replicas. They travel around as a living history exhibit. But they only carry a crew of 1 paid captain and about 7 volunteers, none of whom know much about sailing. So they motor from port to port. Volunteers have to agree to a minimum of 3 weeks, but most stay for several months. We met some of the crew and were invited below to see how the volunteers live. Pretty different from Columbus' day!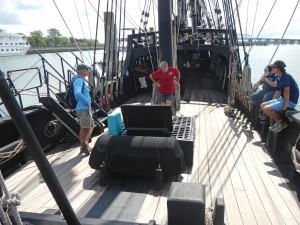 On the deck of the Nina. Columbus sailed with a crew of 24, most living on deck. Belowdecks was taken up with livestock and cargo.
But if not…