About us…
We are Greg & Lyn Long.  We live in Annapolis, MD and have been here since the Navy moved us here back in 1985.  Besides sailing, we also enjoy biking, hiking, camping and playing with the grandkids.  Lyn is also a budding photographer and is the source of most of the photos on this website.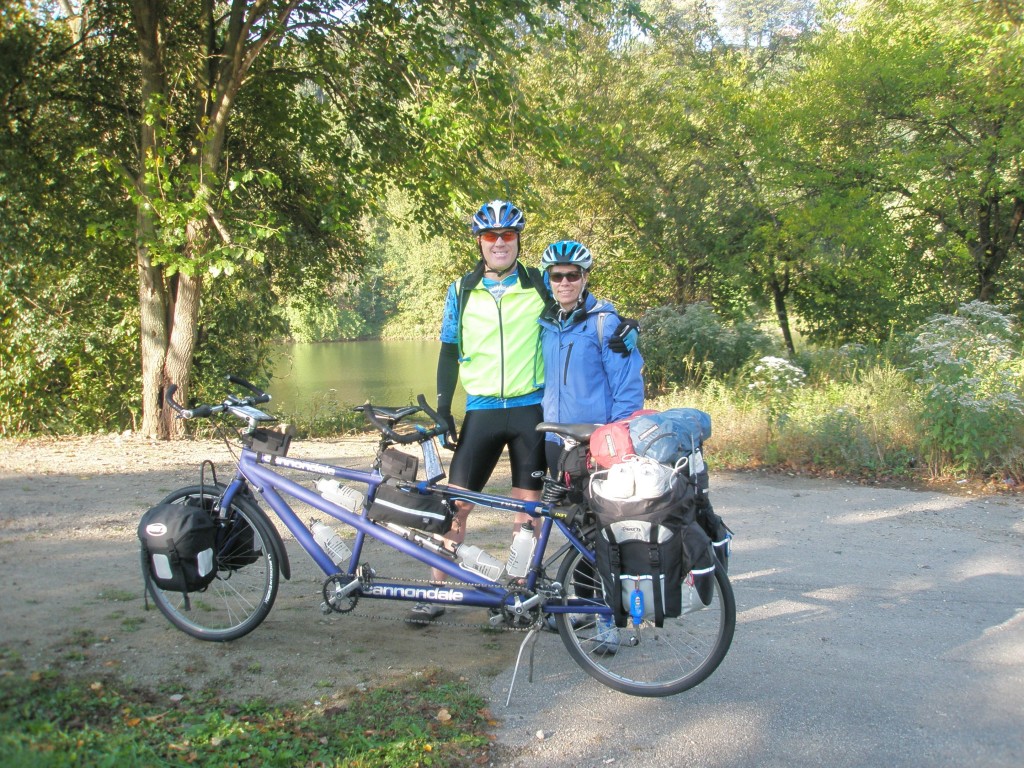 Here we are on one of our Tandem Bike rides.  This was somewhere along the C&O Canal towpath.  We biked and camped from Pittsburgh to DC – (maybe a little too late in the season judging from the 30 deg temps at night!)
We are long time active members of Broadneck EP Church.  And we are truly blessed that both of our kids are married, live close-by and have kids of their own.  We have 5 grandkids: Becca, Noah, Eliana, Bennet and Zachary.  They are a delight and we love seeing them as often as we can.
We've been planning a cruising journey for most of our married life.  So now it's time to go.  Our general plan is to work our way down the ICW from the Chesapeake down to southern Florida then cross the Gulf Stream over to the Bahamas.  This is the beginning of an exciting new chapter in our journey together!  We'll be chronicling that journey here.
Please feel free to comment.
thanks
Greg & Lyn